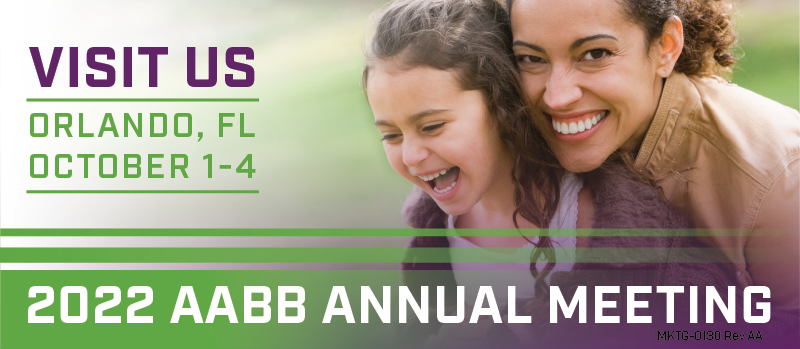 Hemanext is a privately held medical technology company dedicated to improving the quality, safety, efficacy, and cost of transfusion therapy. The company's research and development efforts center on the study of hypoxically stored red blood cells (RBCs).
Supporting the AABB Community:
Hemanext
AABB Corporate Partner Spotlight
For more than a decade, Hemanext has committed its resources to the transfusion medicine community through its investments and its research — research that has garnered several National Institutes of Health grants worth $8.2 million and AABB's RISE Award in 2021.
AABB'S CORPORATE PARTNER PROGRAM
AABB'S CORPORATE PARTNER PROGRAM focuses on celebrating the vital work of corporate members of the blood and biotherapies community. Through the program, Corporate Partners work directly with AABB to help support education, resources and other tools that are critical for professionals in the community to grow and thrive. "Corporate members of the blood and biotherapies community have been a critical part of the field for many years and have helped spur advancements through innovations and support," said Debra BenAvram, CEO of AABB. "AABB is pleased that our new Corporate Partner Program creates a novel way for this valuable part of our community to expand its engagement with our Association."